All our tutors and session facilitators are criminal record checked and are fully qualified in their subject area. They have extensive experience of working with children who need that little bit of extra care and attention, so you can feel safe in the knowledge that your child is getting the best possible experience from the session.
**We are aware that children with SEN may be at different stages of learning regardless of there age, therefore children of all ages up until the age of 16 can attend any session that is most suited to their level of learning and ability regardless of their age.**
---
ArT/YOGA/SPANISH/GERMAN

GINI
"I have been working as a teacher for ten years, and I interact with children in an encouraging, loving, and patient manner."
Hi! I'm Gini. 🧞‍♀️ I'm from Switzerland🇨🇭 but have been living in Costa Rica 🇨🇷 for a year now. I am generally a very lively, colorful, and happy person. 💛 I love exploring the beautiful beaches and green forests with my dog "Sol". 🌱 I enjoy working with my hands: painting, drawing, knitting, knitting, and so on. 🎨 I'm looking forward to meeting you very soon! 🌈
MATHS/SCIENCE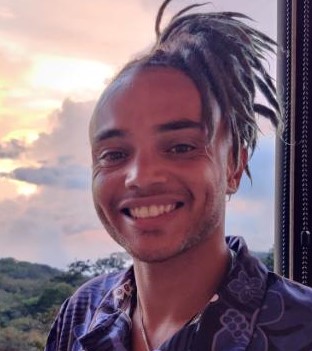 CORION
". I love to teach and make education fun and engaging so all my students make progress."
Hi there! I'm Coz! I have been a teacher for 7 years now! I have taught Science from KS4 down to KS2. I have been teaching KS2 English, Maths and Science for a year now. I started my career in education as a SEND TA. I love skateboarding, basketball and video games! I am a big fan of anime, Star wars and Marvel too! I cannot wait to start working with the new students at Starseed!
mindfulness SESSIONS



…
"Mindfulness can be practiced in any environment in a way that suits your child."
These sessions allow your child to learn how to be Mindful in fun ways.
The benefits of Mindfulness for children are:
* Better sleep quality
* Useful coping strategies
* Improved concentration
* Improved management of emotions
* Decreased anxiety, stress and low mood
Each session will end with a guided meditation.
NATURAL LAW (ESOTERIC)

THERESA
"We are all children of mother earth and the great spirit; we all have gifts…"
"I work with sacred geometry, numerology, prophecies of the ancestors, natural law, rites of passage and many other esoteric topics."
Theresa is a world traveler, scholar, philosopher and avid researcher of all things esoteric and ancestral, circling the world four times over, she has come to retire in Mexico. She has been following the path of the Camino Rojo since 2015 and is an Honorable Elder Council Member of the Fuego Sagrado de Itzachilatlan and the Native American Church.
Her interests are Intentional Esoteric Bio Construction Design, Environmental Remediation and Restoration and the re-tooling of the petrochemical and concrete industries as well as the education system. She is the founder of the school, La Semilla Sin Tiempo (The Seed Without Time) and the online content, The Shaman's Dream Project.
She is the author of the soon-to-be-published book, A Journey of Invictus.